Image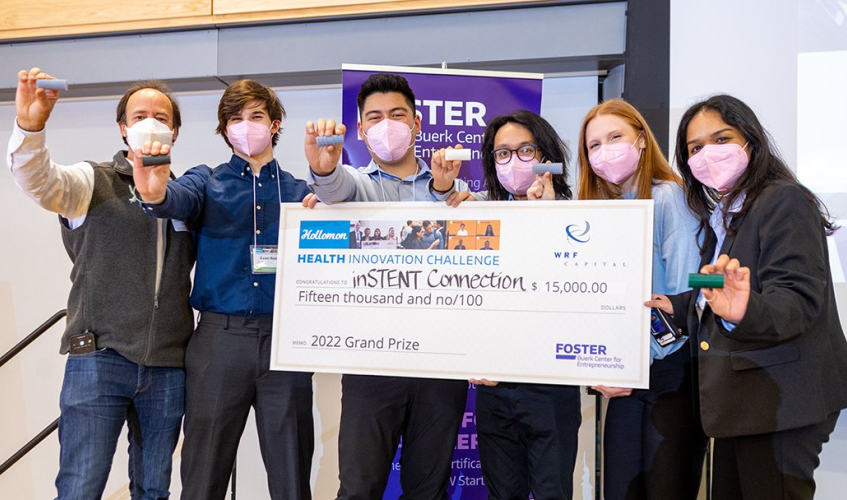 Not one, not two, but three EIH teams were awarded prizes at the Hollomon Health Innovation Challenge!
EIH teams inStent, CathConnect, EquinOx, Nimbus, EZXS, PushStart, and Snooze Control were all selected as finalists to compete in the 2022 Hollomon Health Innovation Challenge (HIC). 
inStent, a cross-disciplinary team of engineers partnered with clinicians at UW medicine, is working on a solution to revolutionize the complication prone outcomes of intestinal surgery. At HIC, inStent was awarded the $15K Grand Prize.
CathConnect, a team of mechanical engineers also partnered with clinicians at UW medicine, are addressing a problem that impacts nearly half a million individuals in the US alone. With their innovative design, team CathConnect will eliminate urethral trauma. Their hard work was acknowledged with the $2.5K Best Idea Award as well as the $10K Second Place Award.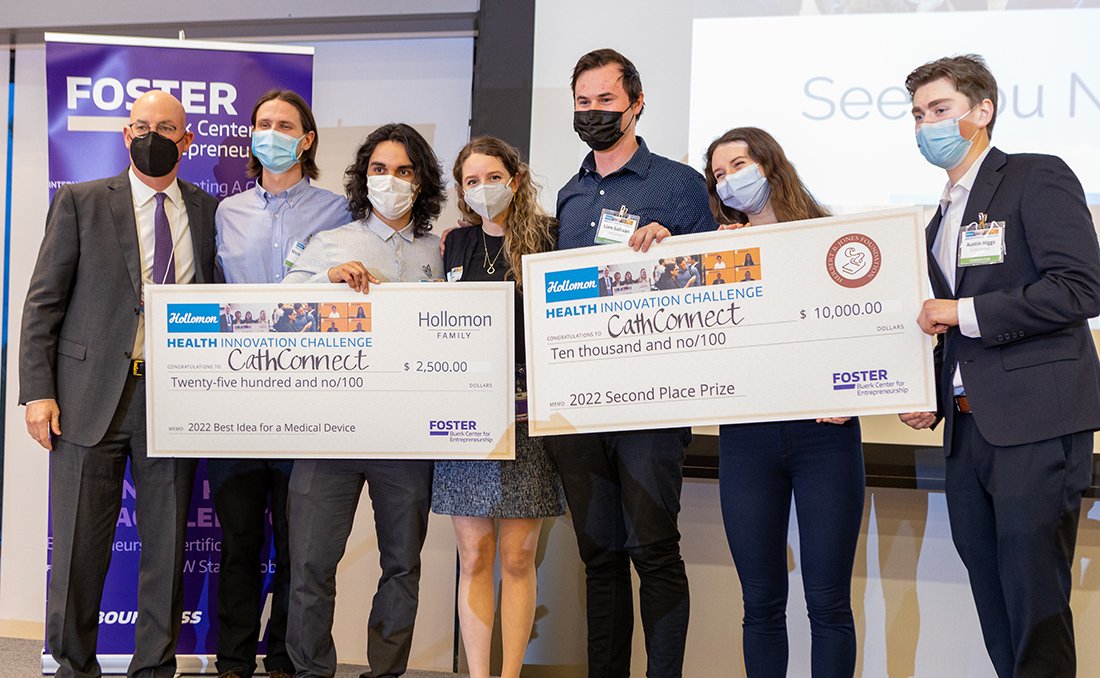 EquinOx, a cross-disciplinary engineering team, partnered with clinicians at UW medicine, are causing waves on the health access front with their dedication towards accurate oximetry. EquinOx was awarded $2.5K for the Best Idea for Addressing Health Access and also $5K for the third place award.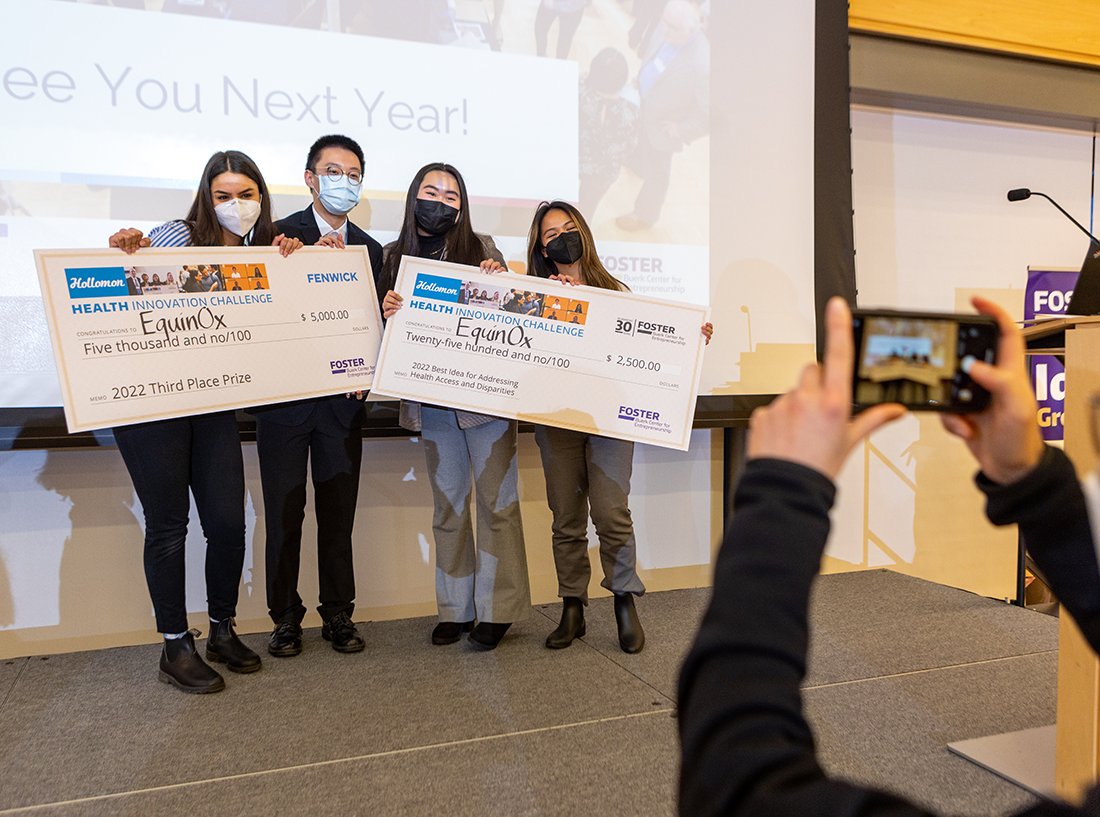 All 9 EIH teams are applying their engineering and innovative skill sets to promote the future of healthcare. To learn more, check out the Spring Symposium Event in May.
The Hollomon Health Innovation Challenge is an entrepreneurship competition hosted by the Buerk Center within the UW Foster School of Business. Students from Washington, Oregon, Idaho, British Columbia, and Alaska are all invited to compete. More information can be found here.
Originally published March 3, 2022