The 2023 Engineering Innovation in Health Spring Symposium will be held on Tuesday May 30, 2023, 4:00-6:00 pm PST in the Husky Union Building Lyceum.
2023 teams 
Eight teams of students comprising multiple engineering disciplines from undergraduate and graduate programs have been collaborating with clinical partners to define and solve unmet challenges in healthcare throughout the 2022-2023 academic year. This event is sponsored by Amazon Web Services (AWS).
For more information, please sign up here.
Photos from the 2021 event 
Image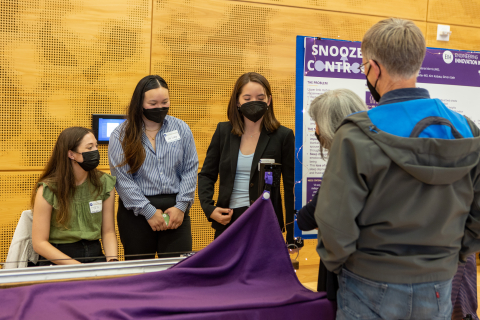 Photos from the 2019 event
Photos from the 2018 event
Photos from the 2017 event
Photos from the 2016 event
Image