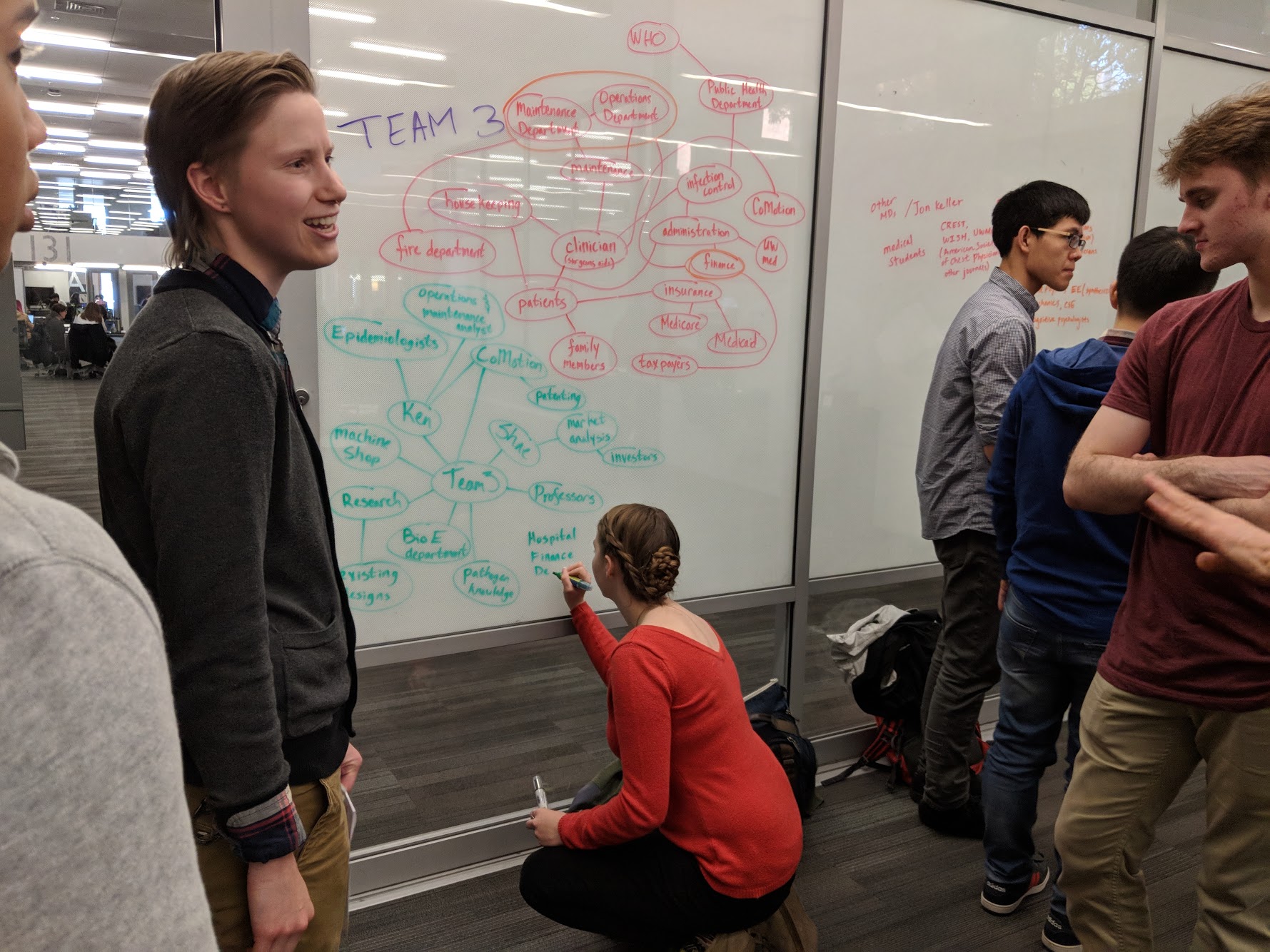 Graduate students across the College of Engineering are encouraged to participate in the Engineering Innovation in Health course sequence. The course sequence starts with an introductory bootcamp for medical device design and culminates in a project where you design, construct, test, and evaluate a prototype medical technology or device that meets a clinical need. The courses are based around a team project and include field trips to UW Medicine where you will interact with medical technologies and observe medicine in practice.
This course is recommended for students interested in pursuing a M.S. project or thesis on a medical or health related topic as well as for Ph.D. students seeking technical elective credits. Students can take a single, autumn quarter introductory course or choose to take the three-quarter course sequence from autumn to spring.
Course topics
Design process
Clinical need-finding
The influence of engineering on medicine and health sciences
Benchmarking
Regulation and insurance reimbursement considerations
Intellectual property (i.e., patents)
Market evaluation
How to register
You register for a specific course section depending on your home department and degree program.
Autumn and winter quarters:
ME 599 (via UW PCE registration): only for ME master's students
ME 599 (via UW's time schedule): for ME Ph.D. students and other graduate students
Spring quarter:
ME 598 (via UW PCE registration): only for ME master's students
ME 598 (via UW's time schedule): for ME Ph.D. students and other graduate students