Anh Nguyen
January 11, 2023
Image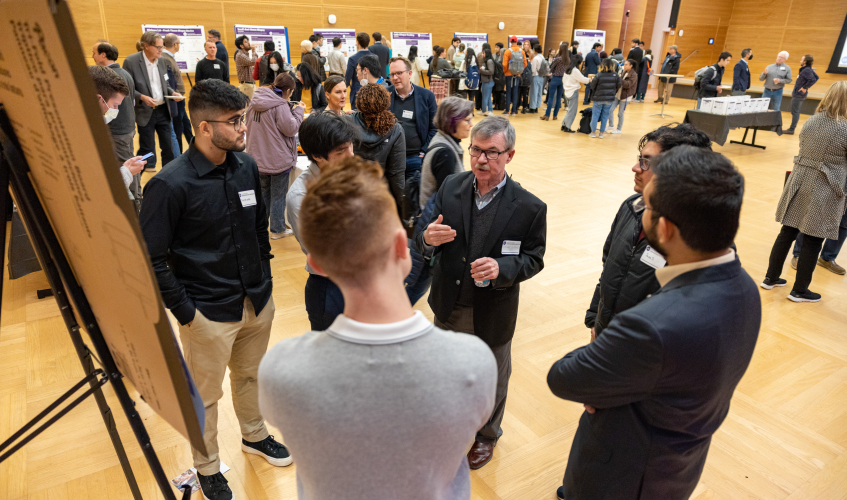 Over 60 students spent fall quarter working with clinicians to apply their design and engineering skills to solve unmet health challenges. On December 8, these students gathered at the 2022 EIH Fall Showcase to present their ideas to students, faculty, and leaders in the health industry.  
This year, the event featured keynote speaker Ron Ho, UW mechanical engineering alum ('89) and board member of several leading health-tech companies, who talked about his current work in breast cancer ultrasound screening – the FDA-approved Invenia ABUS – and its impact on legislative and grassroots advocacy, including the Are You Dense Advocacy, Inc. founded by Nancy Cappello.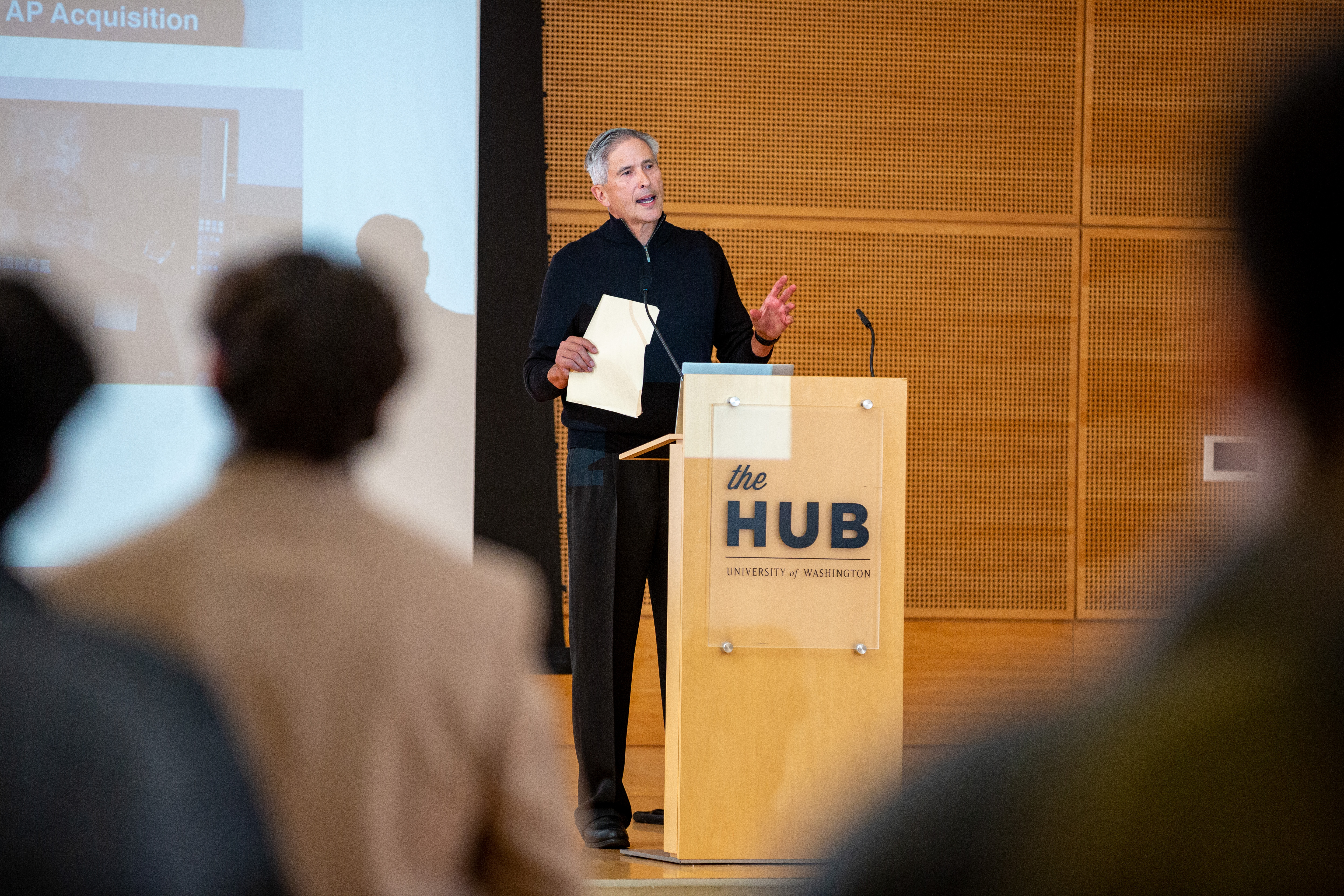 After the keynote speech, one student from each group took center stage to give a lightning pitch addressing the clinical challenge and proposed solution – some impressed the audience with cheeky puns and lighthearted jokes.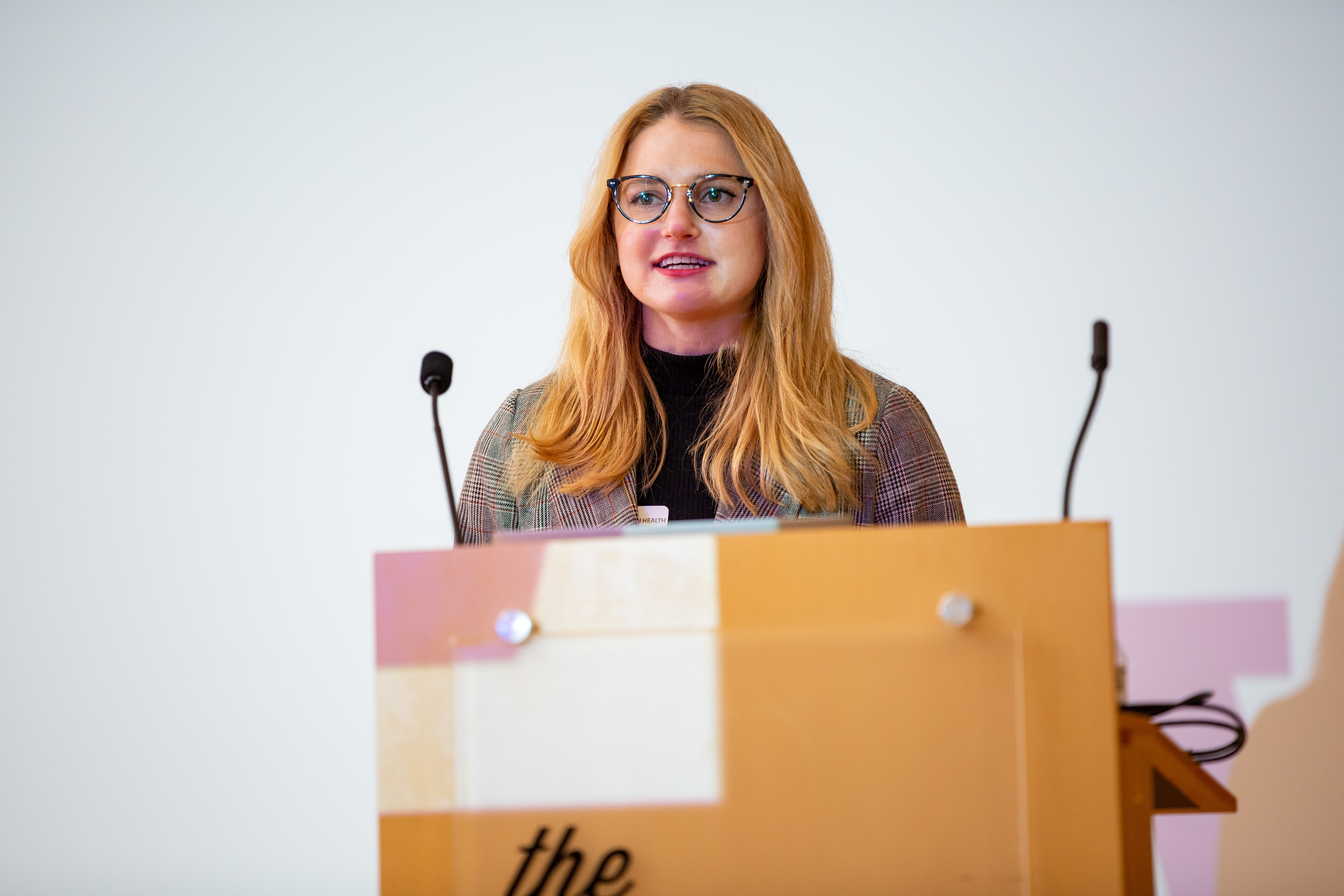 The audience enjoyed light snacks and beverages as they listened to students present their poster presentations. This was the perfect opportunity for students to convince event-goers that their project was worth pursuing.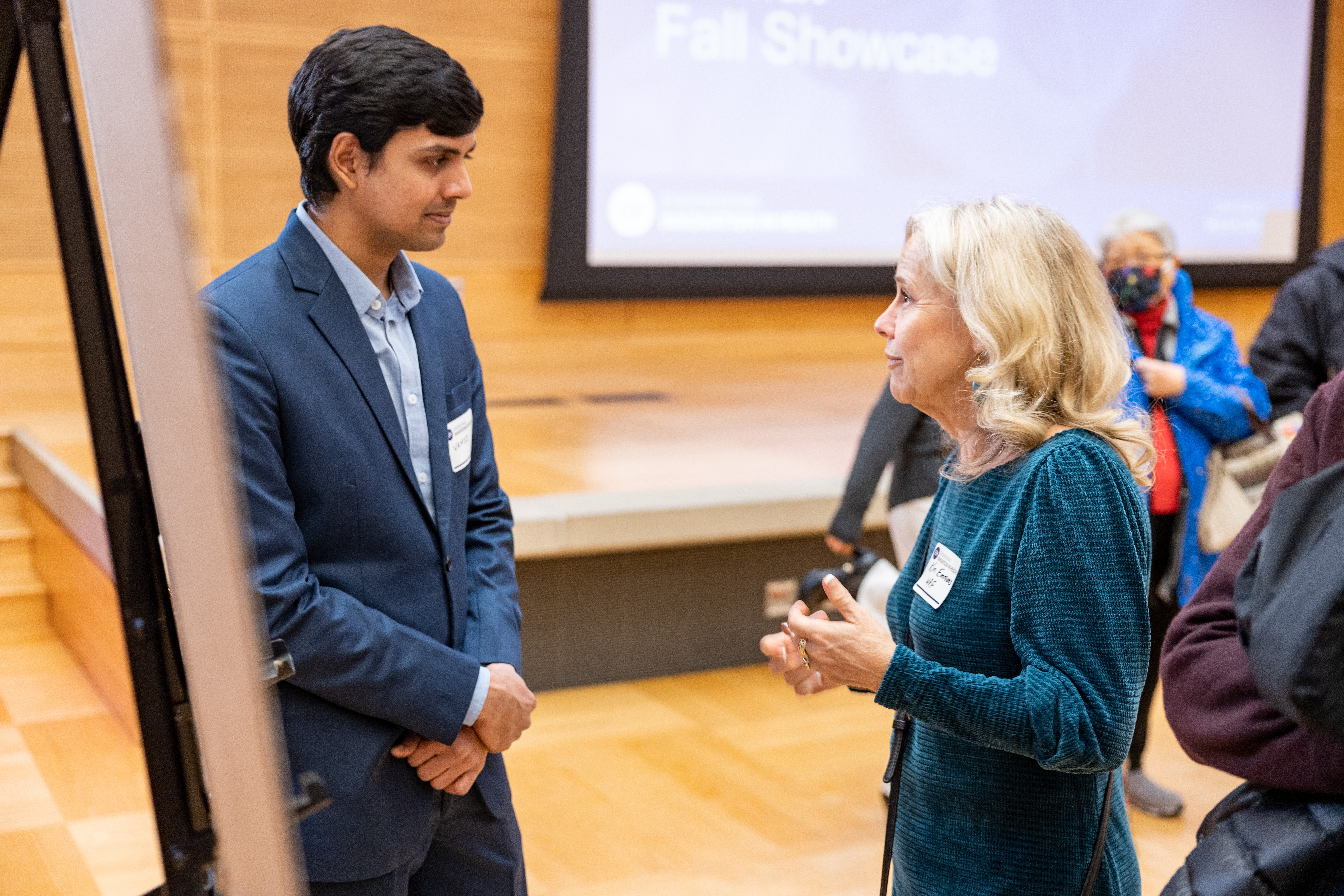 In the middle of the lyceum, audience members had fun placing chips in one or more boxes representing a student project to vote on their favorites.  
What happens next?  
In this winter quarter, eight out of 14 teams will be selected to continue with their project until the end of the academic year. Students will have a chance to turn their ideas into workable prototypes and test them with target users.  
In the upcoming Spring Showcase, students will demonstrate the solution and the "need-based" design process they use to bring their prototypes to fruition.  
"There's no way you can succeed in this field by staying inside at a desk in front of a computer," Ho said. "You need to get out and understand what the problem is, how people suffer from it, what the current gold standard is for a particular procedure." 
Photos by Matt Hagen